Leak measurement computer / leak tester
LTC-702
The LTC-702 leak measurement computer/leak tester is the latest top-of-the-range model in our successful LTC series of leak testing devices in a compact design. A new benchmark for leak measurement technology. It allows the use of full PC functionality for quick and precise measurements of pressure difference and flow, even in challenging situations. With the embedded PC, everything is catered for in terms of user-friendliness.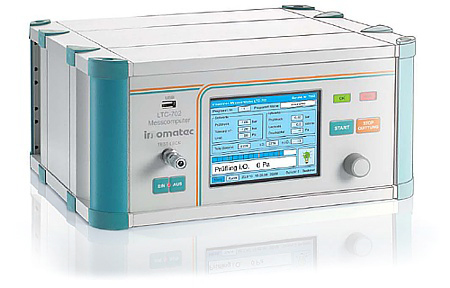 Test pressures - from vacuum to 50 bar positive pressure
Leak rates - for all types of operational thicknesses
Test times - milliseconds, seconds and minute ranges
Pressure differences - from 0.1 Pa to 5,000 Pa
Test volumes - from a few millimetres to 100 litres
Environmental conditions - with particular
adjustments for a number of industries (temperature etc.)
The forward-looking way of operating with one button and Windows technology is intuitive and simple to use. Incorrect entries are prevented. This allows all parameters to be viewed at a glance and the measurement processes to be evaluated without a problem.
Perfection arises where a profession becomes a vocation.
The LTC-702 leak measurement computer/leak tester is designed for continual professional operation in series production. All modules such as computer units, measurement technology, pneumatics and operating and display elements are integrated in the casing. Reliable, robust and space-saving. The large coloured daylight-adapted display provides reliable information every time about measurement outcomes, procedures and test data including historical records. The display and collection of comprehensive statistics and measurement curves is part of the standard features.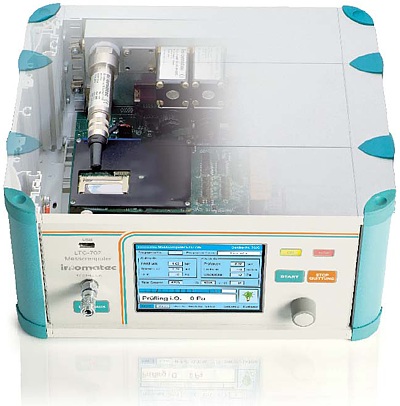 Easy to contact with guaranteed connection!
The PC platform and the software developed for the LTC-702 allows peripheral devices to be connected such as:
Barcode scanners
Matrix scanners
Printers with USB interface
Modems
Printers with parallel and seriell interface
Networks
Marking units
PCs
Machine control units
USB sticks
Control units for simple tools