Type GWI Internal Thread Quick Connectors
The innomatec connec® quick connect system, type GWI seals internal threads or connects them to a pipe system. Sealing surfaces as well as test specimens with tolerances are sealed axially.
The innomatec connec® quick connect system has excellent sealing properties ("helium-tight"). The service life of the sealing rubber is designed for suitability for series production. The sealing rubber can be changed very easily without tools.
The connection is available in many special versions for special applications with stroke limitation, slide lock, internal mandrel, or special seals for special environmental conditions. For special applications, the dimensions of the connection can be adapted to the task. Also for single pieces.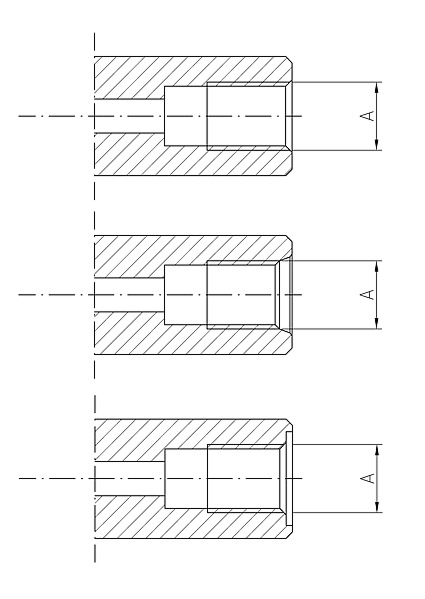 G-thread
NPT thread
Metric thread
SAE - Thread
Thread with recess
Versions
Standard: stainless steel
Test pressure
-1.0 bar to 340 bar
The connection must always be screwed on hand-tight.
Working medium
Compressed air, helium, water. Other media on request.
Temperatures
10 degrees Celsius to 70 degrees Celsius
Special designs on request
Special sealing rubbers for food and medical applications.
Temperature resistance up to 200 degrees Celsius and resistance to aggressive media.
Seal Test Part with Threaded Connection
The innomatec connec ® quick connection system type GWI is simply screwed hand-tight into the threaded connection of the test item until the seal is in contact with the mating piece. The test can now be carried out by supplying the test medium. After the test has been completed, release the test pressure. The quick connector can be unscrewed by hand without tools.