Leak and function test of household appliances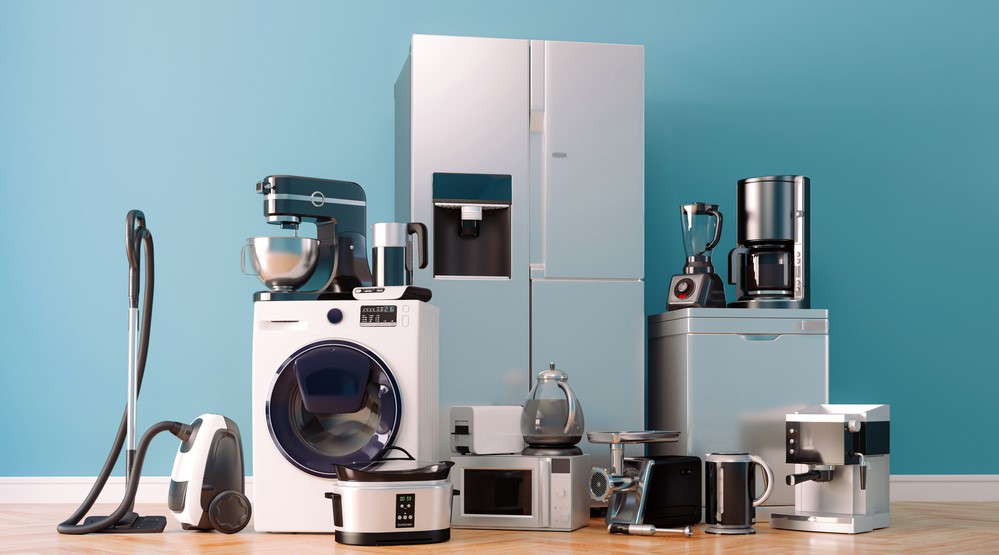 Leak testing and leak detection are essential for the safety and quality of consumer products. Whether it's an electric toothbrush, gas cooker or complex machine, any product that comes into contact with liquid or gas is at risk of leaking. Leaks can not only damage the product itself, but also pose a safety risk to the user and the environment.
Therefore, it is important to properly inspect consumer products and detect leaks before they reach the market. By detecting and repairing leaks early, manufacturers can prevent costly recalls and protect their brand reputation.
We offer customized solutions for leak testing or a combination of leak and functional testing. Quality control is carried out using fluid media such as air, trace gas or water up to a pressure of 500 bar. In addition, we work with modular interchangeable tool systems that enable a quick response to changing production requirements.
innomatec works with numerous global manufacturers of household appliances. Benefit from our decades of experience in leak testing! Contact us to discuss your leak test challenges today.
Safe equipment, worry-free use -
put your trust in our leak tests
There are different methods of leak testing and leak detection, each with their own advantages and disadvantages.
In leak testing with air, the product is filled with compressed air. With the help of our leak test computers, it is determined whether air is escaping from the product. Often used to detect leaks in gas appliances or other products sealed with air.
Helium/tracer gas testing is similar to compressed air testing, but helium gas is used instead. Helium is highly sensitive and can be easily detected with special equipment. It can be used to detect even the smallest leaks.
Burst pressure testing involves subjecting the product to extreme pressure or stress. This identifies weak points or defects. It helps ensure that the product will withstand normal use and handling.
Regardless of the method used, it is important to regularly test and inspect consumer products for leaks so that your equipment will perform safely and effectively for the end user.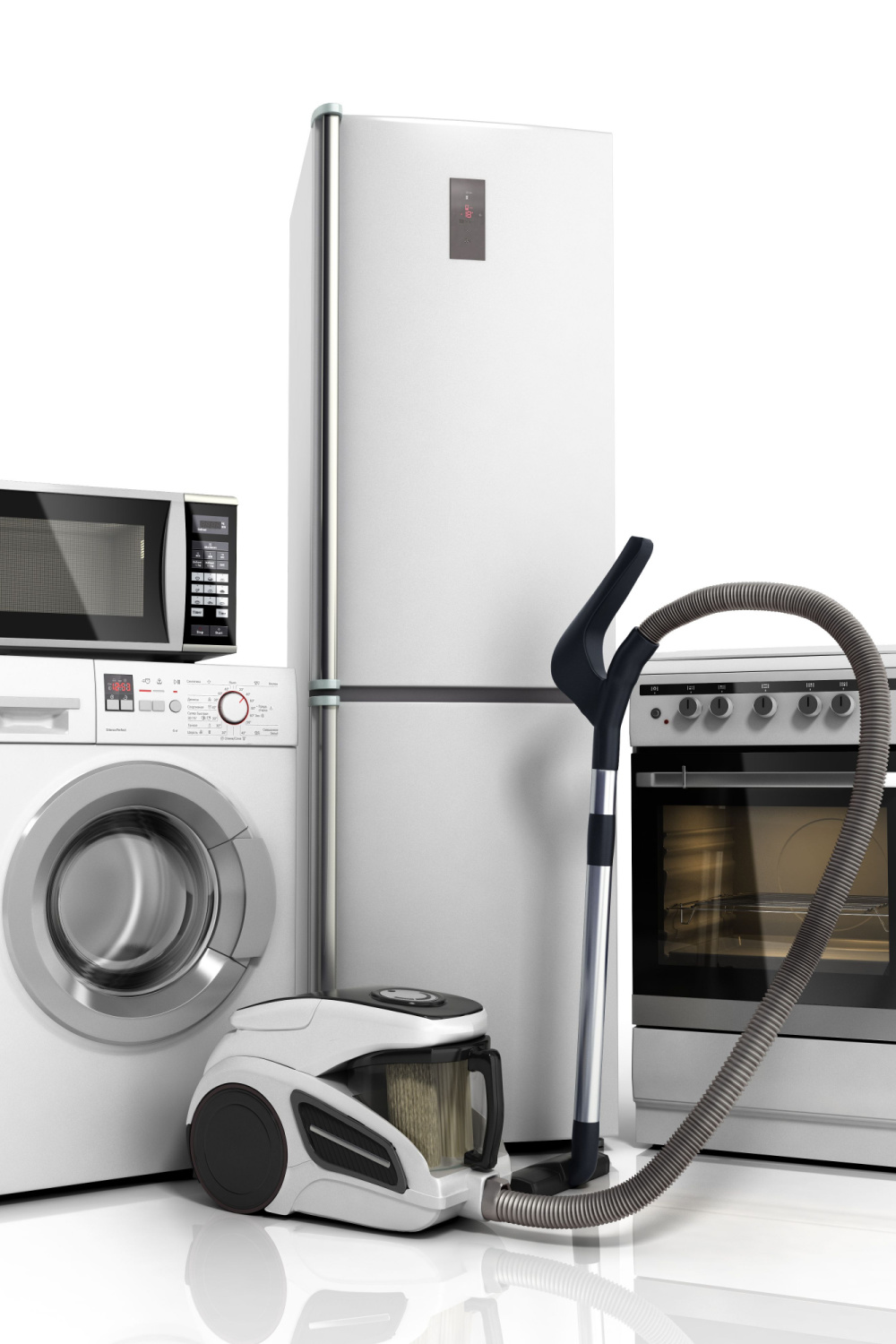 Below you can see an example system that is used for household appliances and meets all customer requirements for leak testing and automation.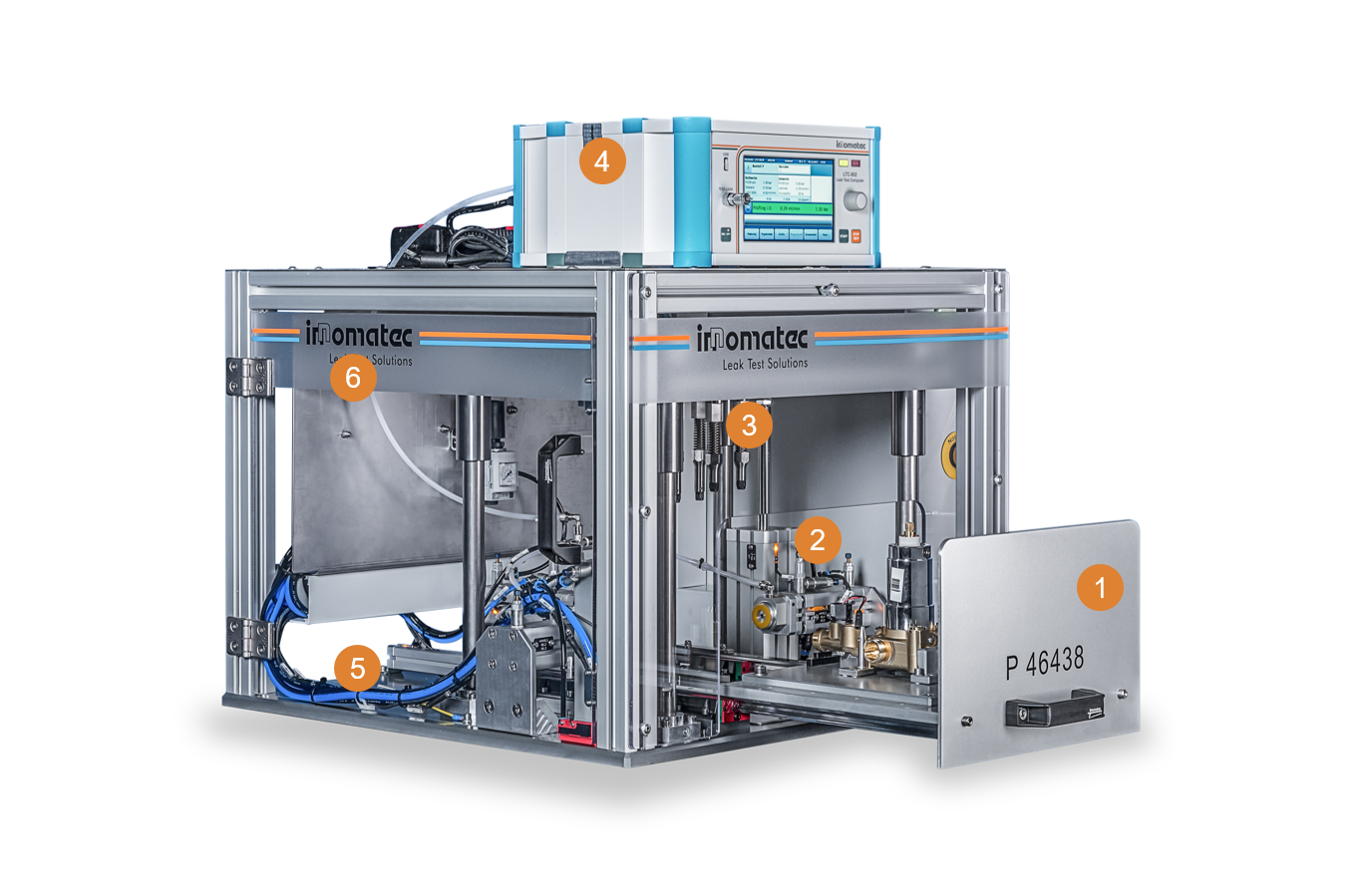 Drawer for easy component handling
Product-specific sealing tool
Hold-down system with tolerance compensation
Pneumatic extension for drawer
Draft protection enclosure
See More on Test Benches
Breathing apparatus
Clocks
Coffee machines
Connectors
Container
Electr. shavers
Electr. toothbrushes
Filler tanks
Filters
Fire extinguishers
Fountain pen cartridges
Gas cookers
Gas stoves
Halogen lights
Heating coils
Heating controllers
Hot water boilers
Instantaneous water heater
Kettles
Lamps
Light barriers
Lighters
Marker pens
Pre-burning chambers
Remote control housing
Smartphones
Smartwatches
Steam iron
Thermometers
Thermos flasks
Toilet flushers
toilet push plate
Tubs
Water flosser
Water meters
Water soakers
Ensure the quality of your appliances with our professional leak tests
Are you looking for a reliable and experienced company to leak test your consumer appliances? Look no further! Our team has decades of experience in leak testing and leak detection on a wide range of products, including gas and water consumer appliances.
We use the latest technologies and techniques to find even the smallest leaks, ensuring the safe and effective operation of your appliances.
Contact us today to schedule your exact leakage test and give yourself the peace of mind that your equipment is in good hands.