more than 30 years innomatec - worldwide
We are the only manufacturer of leak testing devices selling products around the world and at the same time offering the best device servicing.
innomatec Academy
In our academy, you will learn everything about the topic of "Tightness testing in industrial applications". Our program consists of both theoretical and practical units and is ideally suited for all who are faced with the issue of leak tightness in the areas of quality assurance, planning of production processes and production.

...read more

Leak testing medical devices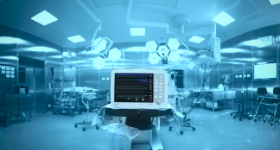 We understand the stringent guidelines for device testing in the medical industry and offer reliable leak, flow and blockage leak test computers that can be configured to meet your exact requirements. These different test methods are used to check catheters, bags and other medical devices for leaks.

Contact us at medical@innomatec.de to discuss your specific test criteria.