innomatec's history is built on innovation
innomatec was founded with the desire to improve leak testing in manufacturing and a passion and drive for innovation. In June 1983, Dipl.-Ing. Wolfgang Schillings realized this dream, founding innomatec GmbH.
Mr. Schillings set out to innovate traditional testing methods, making leak testing on the production line more accurate and efficient with computer-controlled leak testing equipment, and full turnkey solutions that solved manufacturer's leak testing problems.
Now, over 40 years later, this same spirit of innovation lives on. innomatec's leak testing solutions are being used by the world's largest manufacturers, with a network of sales representatives and service technicians across the globe.
Learn more about innomatec's history below, including some of our key milestones.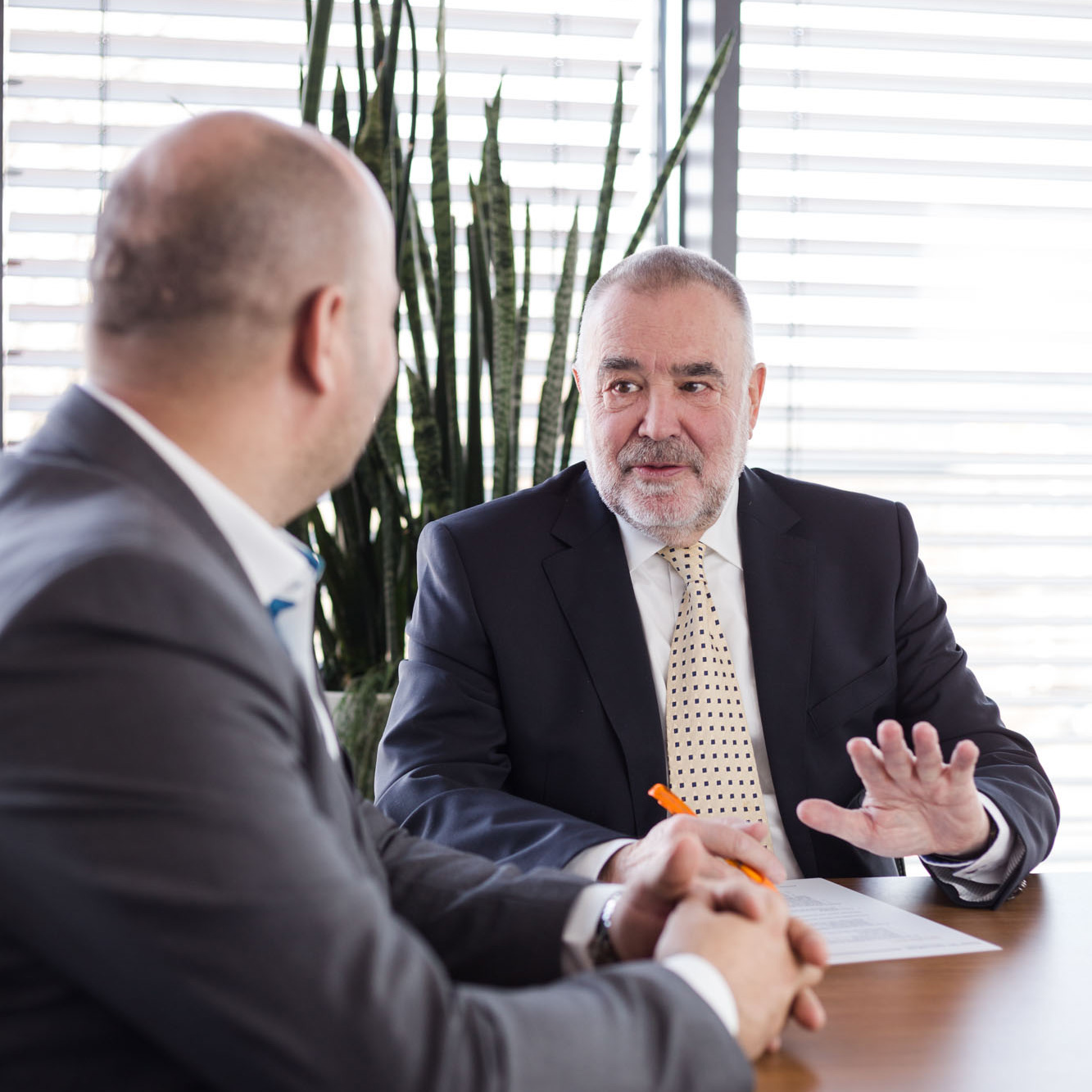 Over 40 years of passion for innovation
The first order for 75,- DM
Development of the LTC-600 – the first innomatec leak measurement computer
innomatec develops its first PC-controlled test stand for pneumatic braking systems
Birth of the new generation of measurement devices, the LTC-601 with high-precision measurement technology—the first measurement device with an electronic precision controller in the world goes into serial production
Construction of the tenth trace gas system with helium
New development of the Digiflow 2003 calibrator and leak simulator
innomatec develops the new generation LTC-602 leak measurement devices with 24 bit AD converter
Introduction of the LTC-502 – a leap forward in testing and measurement technology with documentation of statistics and measurement data
The connec® quick connector system is patented – innomatec's industry-leading technology for pressure-tight sealing in seconds
Official opening of innomatec's new production hall for test bench manufacturing
innomatec hires its 50th employee
innomatec receives DKD accreditation and ISO 9001 certification. Founding of innomatec India Pt. LTD in Pune
innomatec hires its 100th employee
innomatec opens production plant in China
The third office and production building is constructed at the Idstein site, spanning the business across a floor area of 1,500 square meters
innomatec hires its 120th employee
innomatec develops a new generation of Leak Test Computers, setting standards in industrial leak testing and flow measurement
innomatec introduces its first fully automatic leak test system and leak detection system for e-mobility battery tray
TASI Group grows global leak test capabilities with Germany's innomatec. As part of the TASI Group's Product Integrity business segment, innomatec becomes part of a larger network of partner companies solving manufacturer's testing problems across the globe
Expansion into building no.3 800m² in Idstein for After Sales