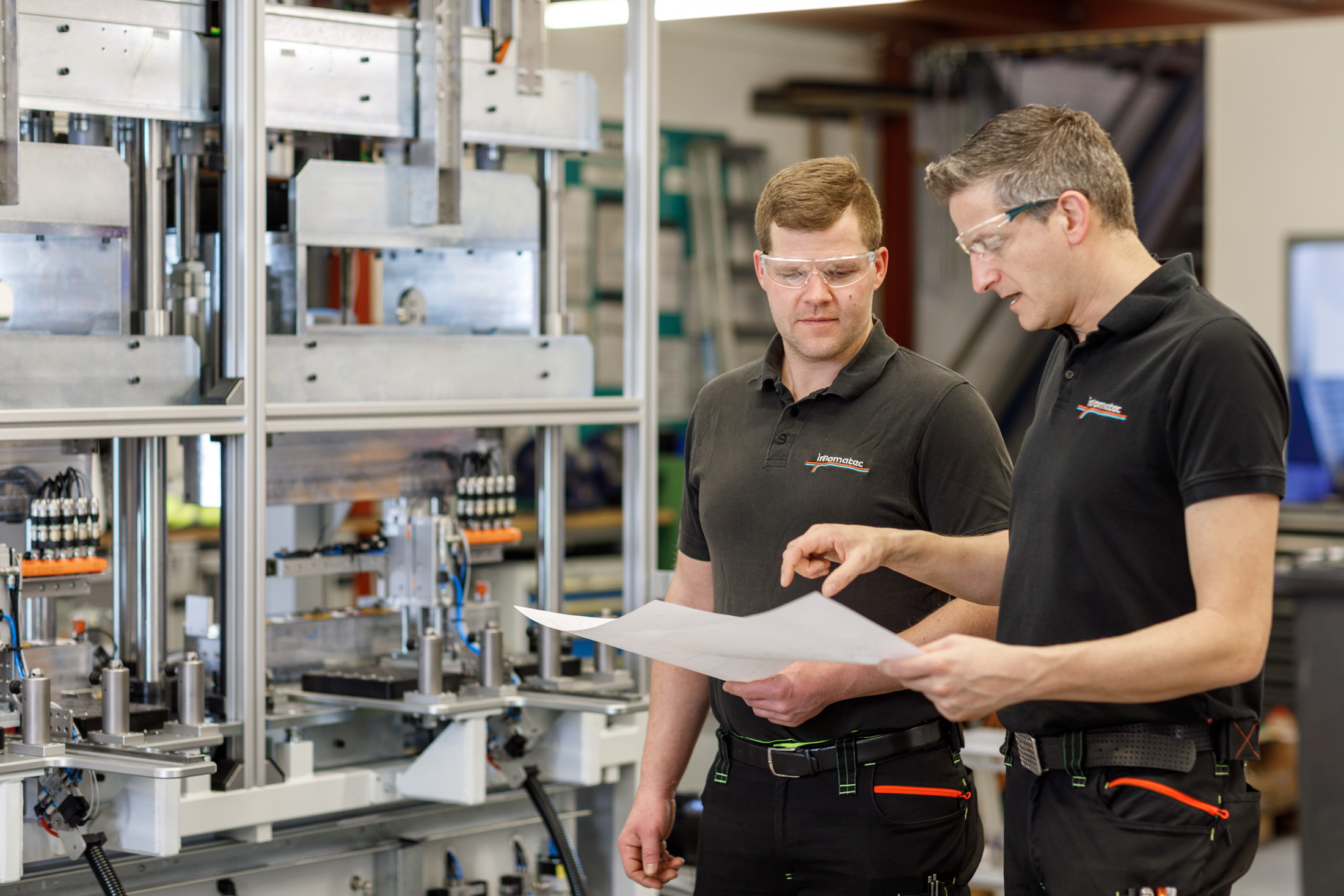 1
We turn your challenge into a simple solution!
Turnkey function and leak test stands from a single source
We are the only manufacturer to offer all test methods and the matching pressure-tight sealing techniques from a single source. Together, we develop turnkey and process-reliable solutions from our customers' ideas. Our solutions range from laboratory systems, individual and random sample tests, 100% series tests to fully automated systems in combination with assembly, marking and functional tests.
With our user-friendly and reliable leak testing systems, our customers gain the freedom to further increase the quality of their own products and at the same time to produce them faster and even more cost-effectively.
In addition, our worldwide network of locations and service partners ensures the process reliability of your system. Our customized service and maintenance offers minimize downtimes.
Testing systems tailored to requirements and production-oriented design
We plan and realize individual and ready-to-operate programmed function and leak test systems. These can be used as test stands or integrated directly into the production line as fully automatic systems.
Every task is a new challenge. Therefore, at the beginning of every test stand development, we first determine which test method with which test medium best fulfills the set test task. We then develop a test stand that meets all production-related and test item-specific requirements.
Our modular designed test systems are robust and suitable for use in production. Depending on the design, they can be planned so that minor assembly work can be carried out directly on the test stand. In addition, fully automatic loading and unloading equipment can be integrated. Data handling and the data connection meet the diverse requirements of Industry 4.0.
Efficient solutions for your leak testing!
Our passion for innovation extends to all aspects of leak testing. We have developed a comprehensive range of leak testing solutions and products to meet the needs of small and large manufacturers.
From advanced and reliable quick connectors to fully integrated leak testing stations and elements, in between innomatec can meet small and large requirements and help manufacturers deliver quality products.
Below are some examples of the wide range of test stations we can provide.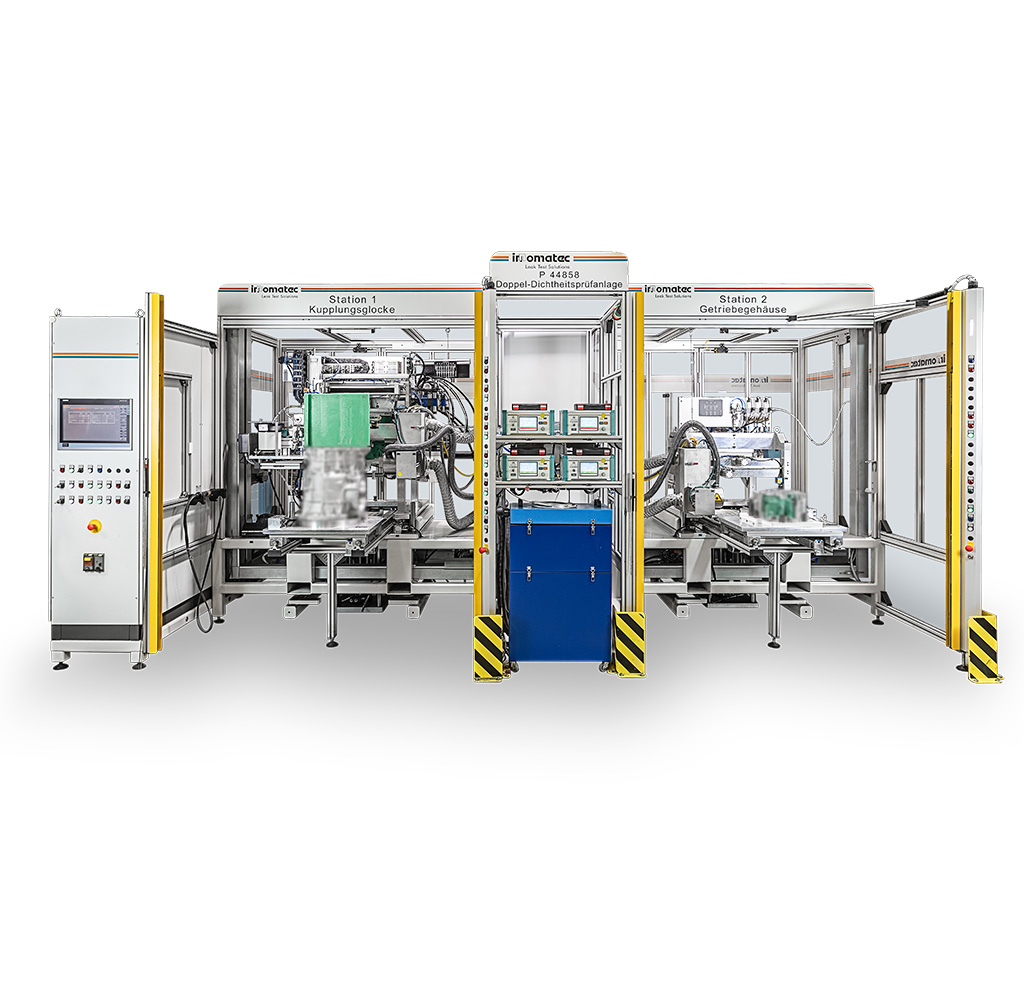 Air Leak Test Systems
From table-top devices to fully automatic integration, test systems using air are utilized in a variety of ways in quality assurance.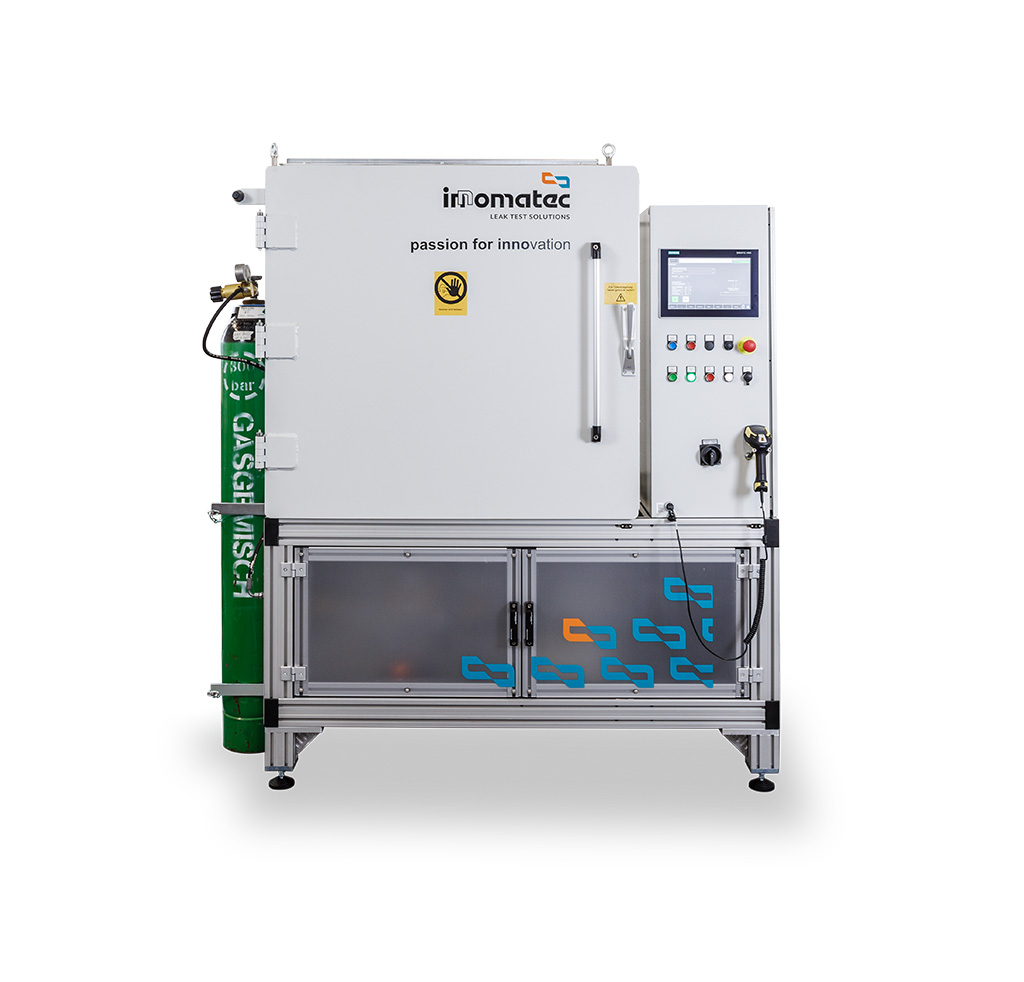 Burst Test Systems
Water and air are common media for simple burst test rigs. The limits of the components are determined by combined function and burst tests or by purely destructive pressurization.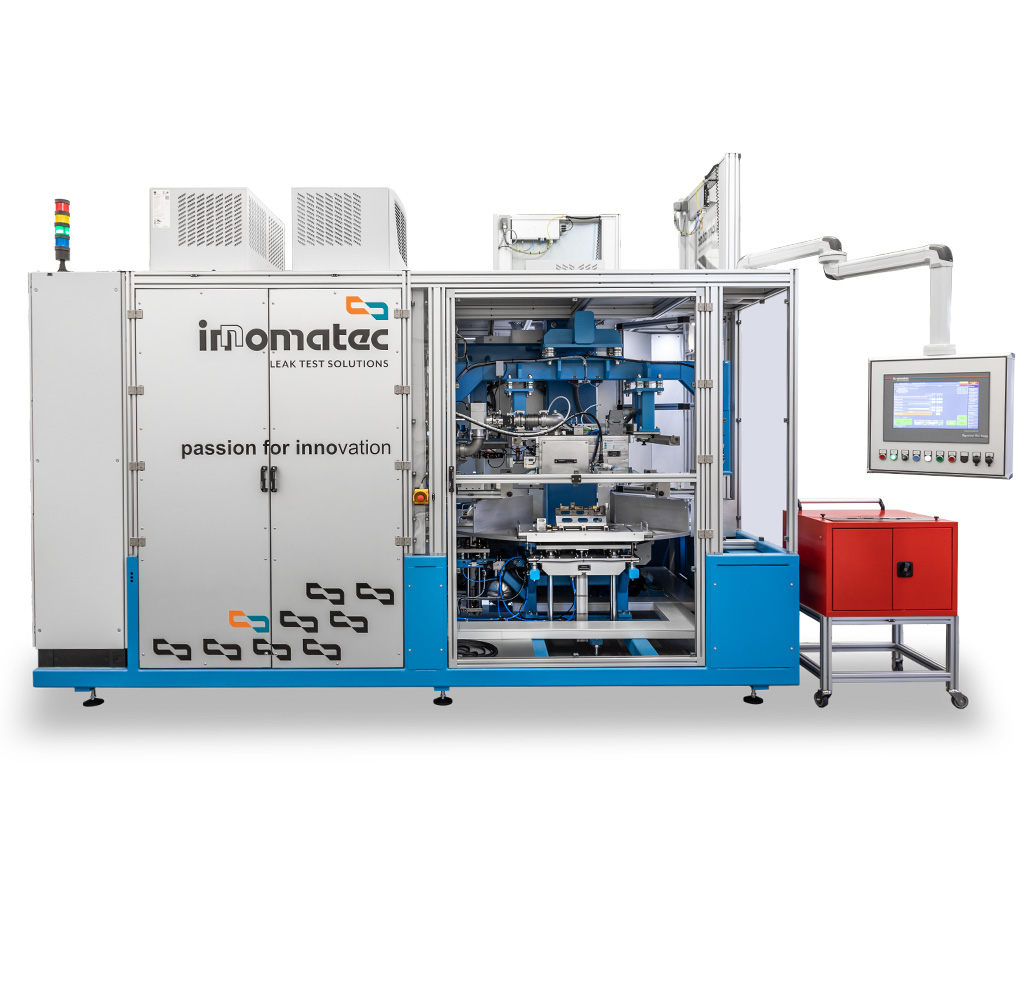 Tracer Gas Systems
The smallest leaks can be detected with the help of trace gas. Industries such as electromobility, medical technology, HVAC and many more rely on industrial leak detection with helium or forming gas.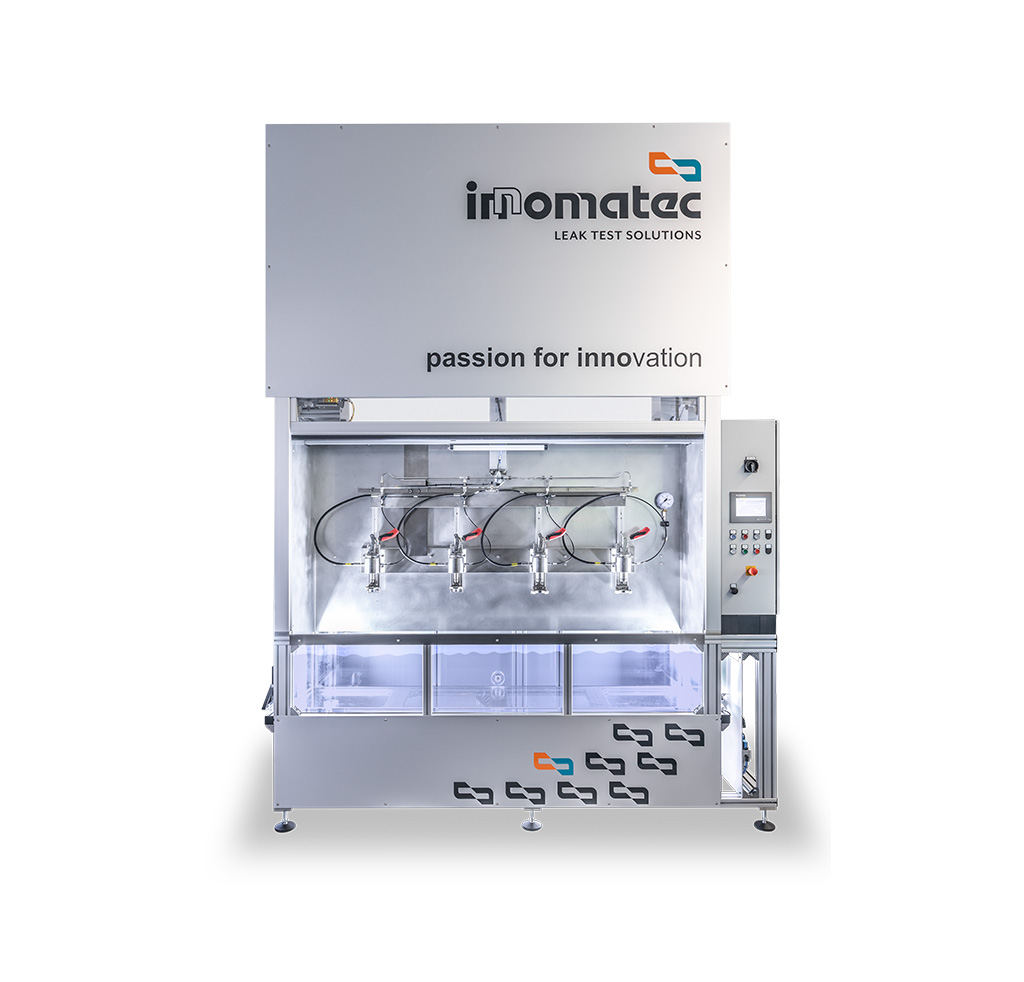 Underwater Visual Inspection
Leak testing and leak detection combined in one application. Easy to use and cost-effective. With test pressures up to 500 bar, the underwater test can be used flexibly.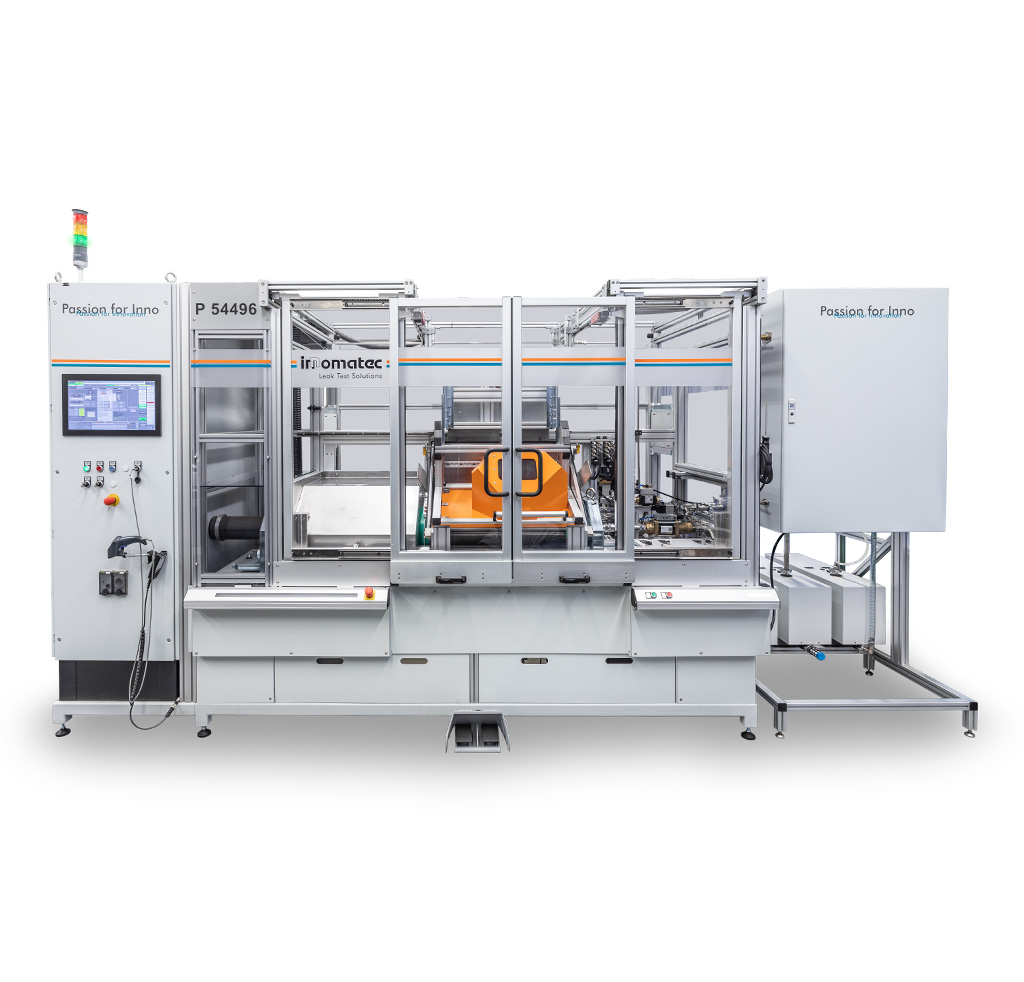 Function Test Systems
In a system with sometimes several thousand test item variants, leakage, dynamic pressure, flow, electrical actuation, monitoring and other function tests can be combined.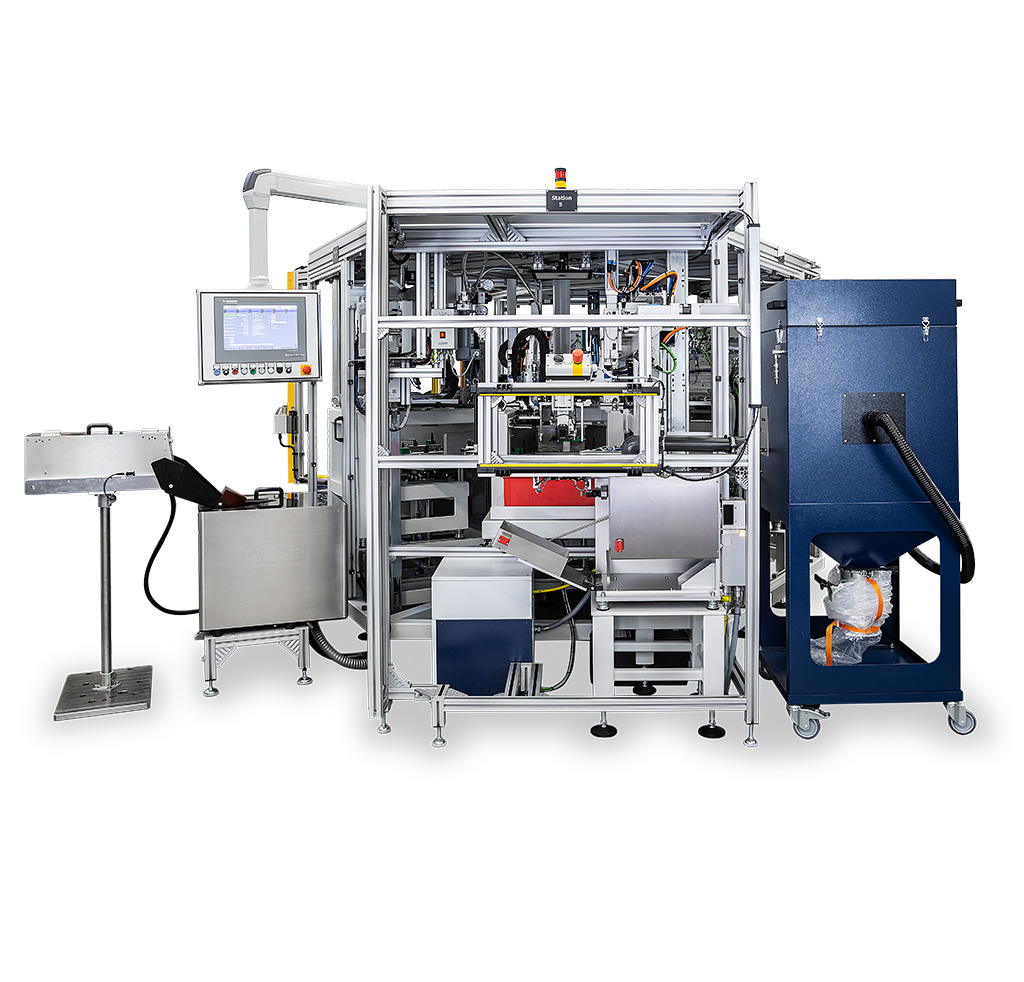 Test and Assembly Systems
Assembly processes such as bonding, screwing, caulking, welding, etc. can be performed by our test systems and tested for tightness and function.
Turning a complex test specification into a reliable test machine
Are you just at the beginning of your quality assurance? Your prototypes are finished and now wondering how to go about the next step?
The beginning doesn't have to be difficult. You don't need to become an expert—let us take care of the leak, flow or function test. The process is simple. Send us your test specification, your requirement specifications and component data and we will get to work with our specialist departments.
We present the first sketches and concepts to you in a subsequent meeting. We and you benefit from a lively exchange of ideas, so that your final solution emerges from the collaboration.
During project implementation, a main contact person accompanies you throughout the entire project. Experience has shown that this is a special moment, during the preliminary acceptance in our factory. Here you can see your testing solution in person for the first time.
After the release for dispatch has been issued, the commissioning takes place on your premises.
This includes installation, alignment and set-up. Training is provided according to your needs.
After successful handover, the project ends and your quality assurance can begin!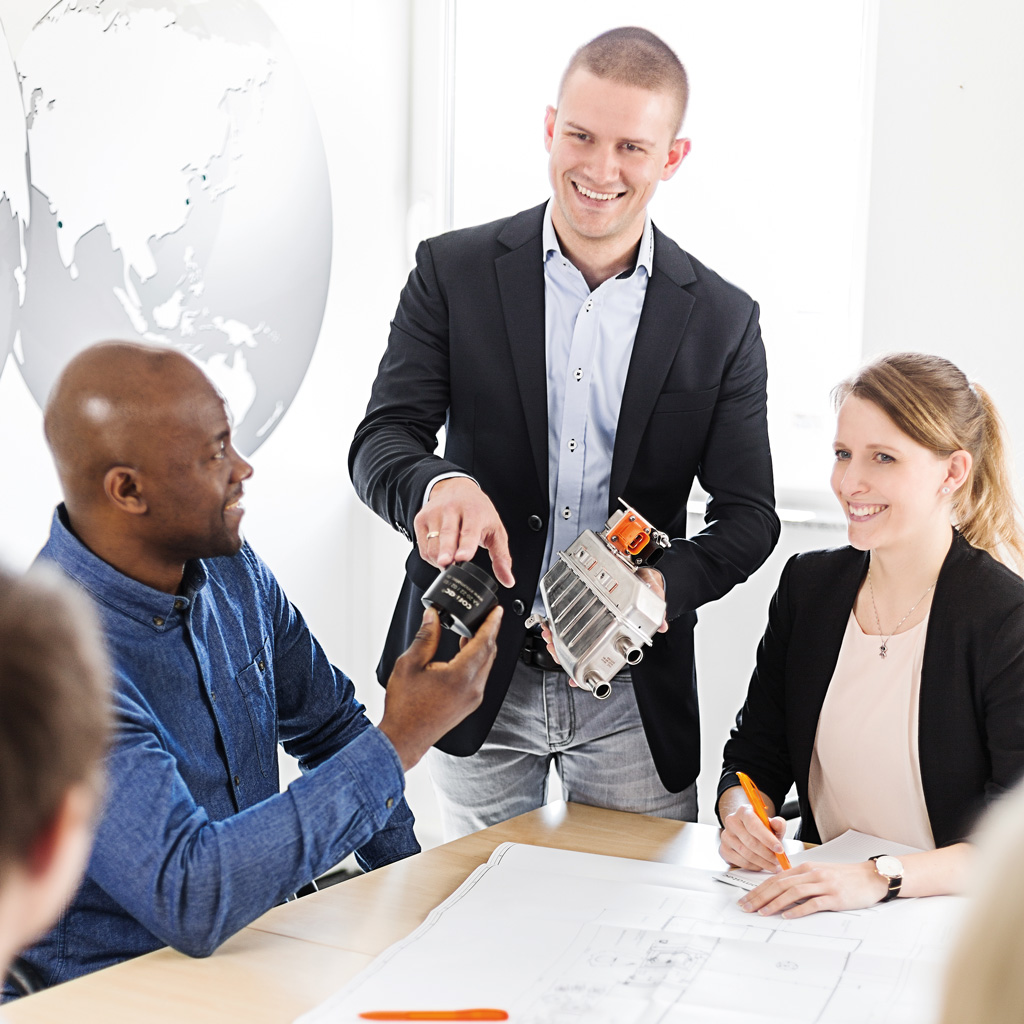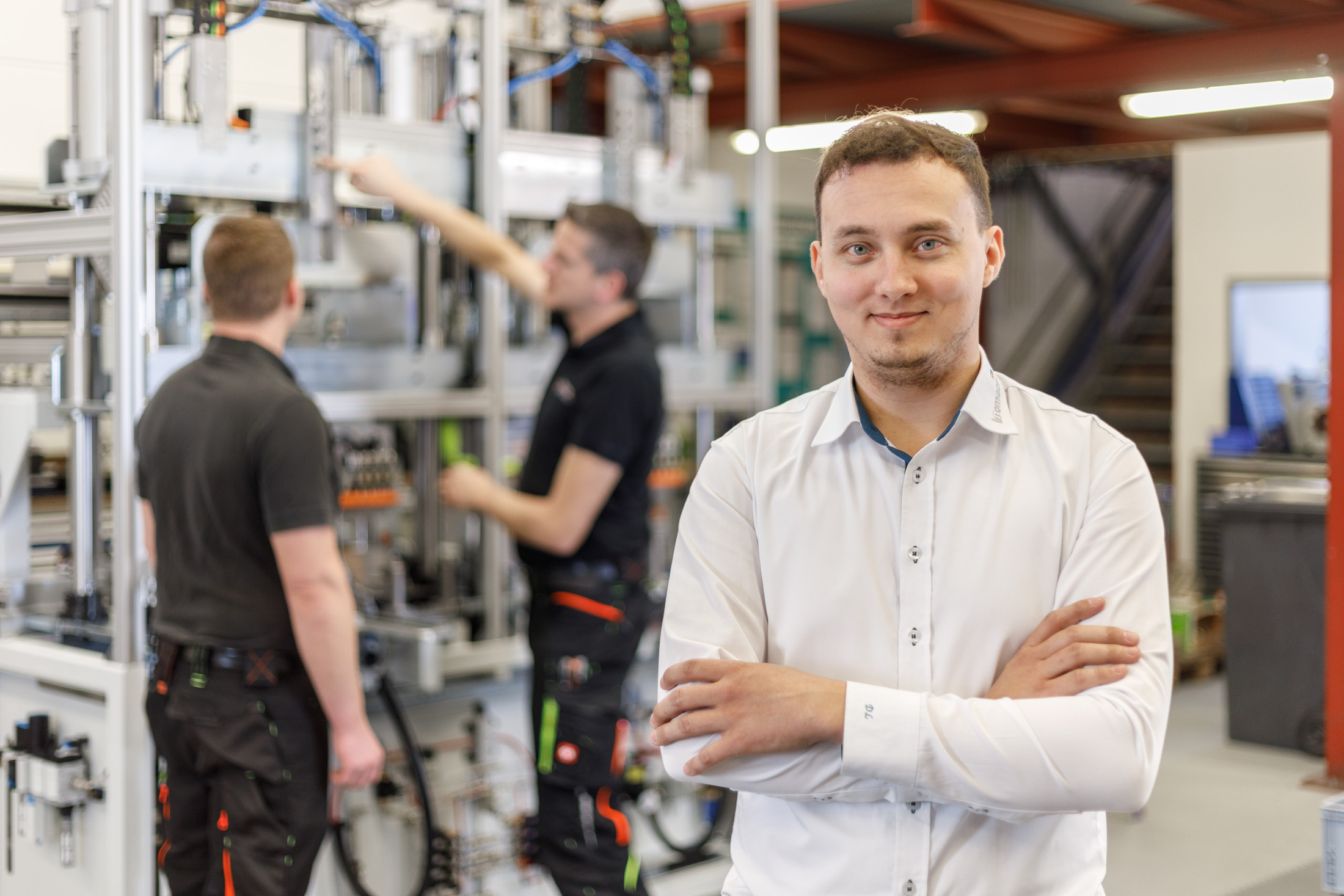 Find the right contact person for your leak test!
From the start of the project, you have one contact person with us, which minimizes any possible risk of communication loss, saves our customers time and allows them to devote themselves to their core business.
We are also happy to advise you
by telephone at +49 (0) 6126/95 98 66 800.