Leak and function testing for the automotive industry

Leak testing is an essential part of the automotive manufacturing process to ensure vehicle safety and reliability. A leak can occur in various systems of a vehicle, e.g., the fuel system, exhaust system, cooling system and brake system. Leaks can lead to problems: loss of power, lower fuel efficiency and even fires. These faulty, leaking components result in recalls, rework, etc., and thus not only cause financial damage to your company but, in the worst case, can pose a health and safety risk to everyone.
As specialists in leak testing for automotive manufacturing who know the specific requirements of the industry, we can help you avoid these risks. In-depth specifications or requirement specifications, which place high demands on the documentation and design of the systems require reliable and suitable solutions for leak testing.
With modular interchangeable tool systems, for example, flexible production is possible without any problems, so that call-off numbers can be accommodated. To meet the demands of the industry, our software provides one hundred percent traceability and high system availability with low maintenance requirements.
Find out more about our leak test expertise in the automotive industry below or contact us to discuss your upcoming project.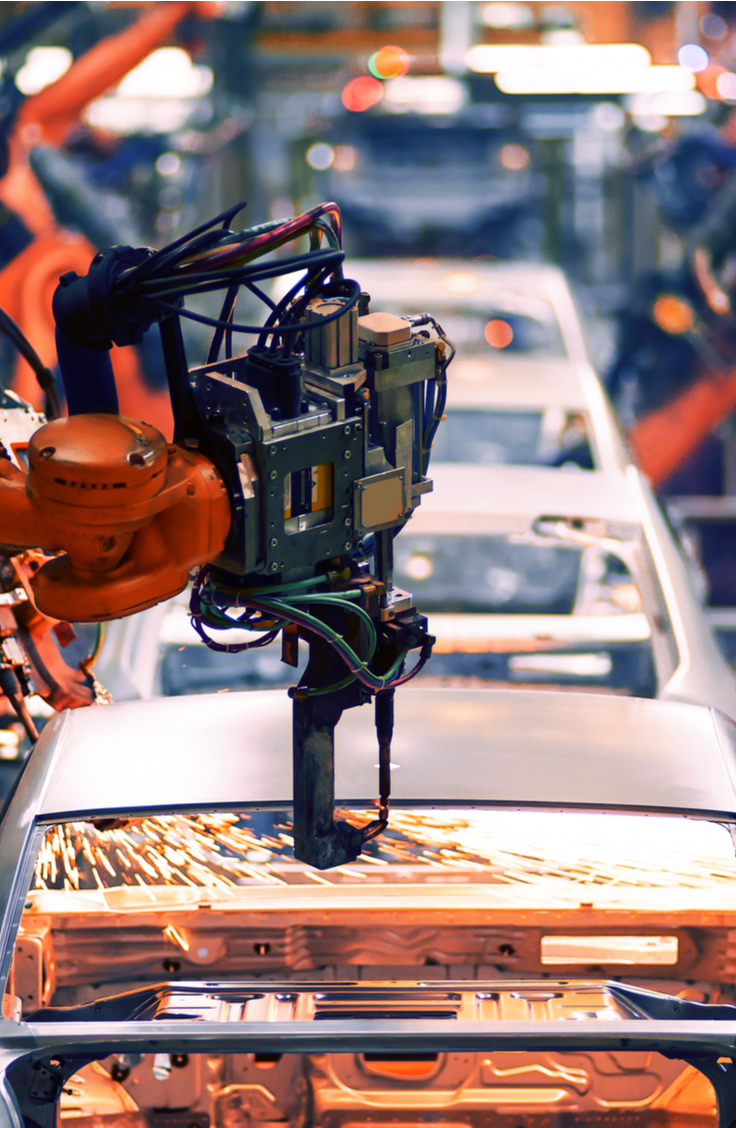 Leak testing of automotive components for maximum safety

By carrying out regular leak tests, car manufacturers can detect and correct any problems before they become serious. A leak can occur in different systems of a vehicle, e.g. the fuel system, exhaust system, cooling system and brake system.
There are different methods for leak testing components used in vehicles. One common type of leak test is pressure change measurement , which involves pressurizing a system and measuring the rate of pressure drop. This makes it easy to detect leaks in large-volume parts such as engines, coolant tanks and other components.
Another solution is leak testing with helium/tracer gas. Here, the test gas is introduced into a component, and leaks are detected with the help of specially-made test equipment. This method has the advantage that smaller leak rates can also be reliably detected in larger components, including batteries, airbags or fuel filters.
Lean more about testing methods
Below you can see an example of a system used for automotive components that met all customer requirements for leak testing and automation: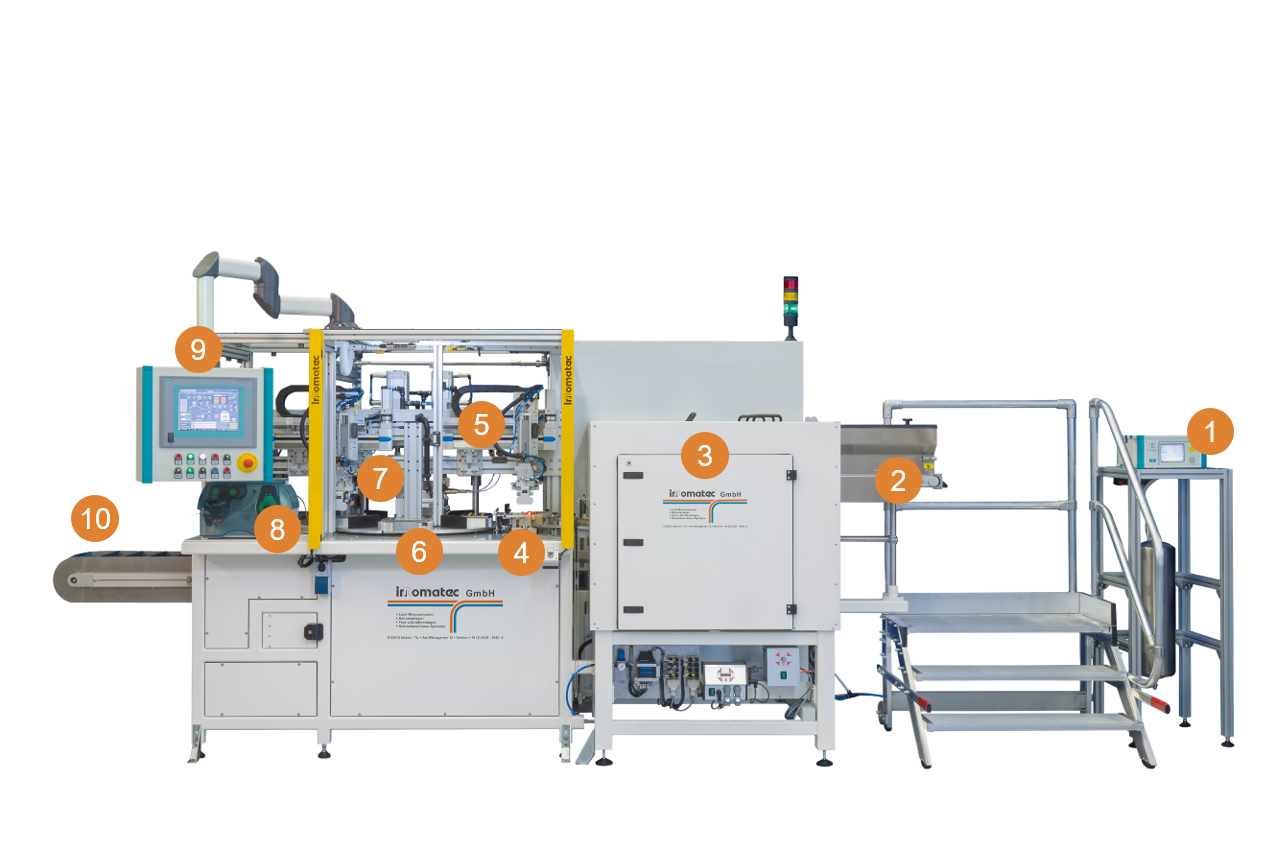 Helium mixer (10-50% He/N2)
Bunker
Vibratory bowl feeder
Automatic separation
Pick & place system
4-fold rotary indexing table
1x10-6 mbar*l/s helium leakage test
Label printer
Swivelling HMI
Clocked belt for IO components
See More on Test Benches
ABS modulator
ABS sensors
ABS valves
Activated carbon tank
Air filter box
Air flow meter
Air suspension struts
Airbag igniter
Aluminium housing
Antenna motor
ASR valves (anti-slip)
Batteries
Belt tensioners
Brake cylinders
Brake lines
Carburettor
Castings
Catalytic converters
Central locking systems
Clutch master
Compensators
Condensers
Control modules
Crankcase ventilation
Cylinder head covers
Cylinder heads
Diesel injection
Door closing delays
Drives
Dryers
EGR cooler
EGR valve
Engine block
Evaporator
Exhaust manifold
Exhaust manifolds
Exhaust systems
Expansion tank
Expansion valve
Feed pumps
Filters
Fuel distribution manifolds (rail)
Fuel lines
Gas struts
Gearbox
Gearbox switch
Headlights
Heat exchanger
Hydraulic valves
Indicators
Injection nozzles
Injection ramps
Injection valves
Injectors
Intercooler
Mass air flow sensor
Microswitch
Nozzles
Oil separator
Oil sump
Pistons
Pneum. Seat controls
Pneumatic valves
Power steering systems
Pressure sensors
Pressure switch
Pumps
Radiator
Radiator caps
Radiator hoses
Relays
Sealing rings
Sensors
Silencers
Solenoid valves
Suction jet pumps
Tanks
Thermostats
Tubes
Tyre valves
Valve seats
Window regulator
Windscreen wiper motors
Reliable leak testing solutions for the automotive industry based on 40 years of experience
innomatec has over 40 years of experience in leak testing for the automotive industry. We have worked with renowned manufacturers both locally and worldwide and offer reliable and accurate leak testing tailored to your planned production periods and call-off quantities.
Our staff has extensive knowledge and experience in all relevant testing procedures. We use state-of-the-art equipment and follow strict quality control measures to ensure our services meet the highest industry standards and specific OEM requirements and standards.
Contact us to discuss your testing needs. We will create a customized solution for you.