Working at innomatec
innomatec stands for innovation, machinery and technology. As an international company, we develop and manufacture individual, intelligent solutions in function and leak testing for manufacturers in automotive, medical technology, household appliance and heating/sanitary industries, among others. Your electric toothbrush, brake line, dishwasher or heating pump, for example, has been tested with our equipment.
Our success is based on the inventiveness and commitment of our employees. We are always on the lookout for trained specialists and those who are passionate about becoming specialists.
Standard solutions are not your thing? Your daily incentive is to live your passion for technology and to develop your know-how? Then you have come to the right place!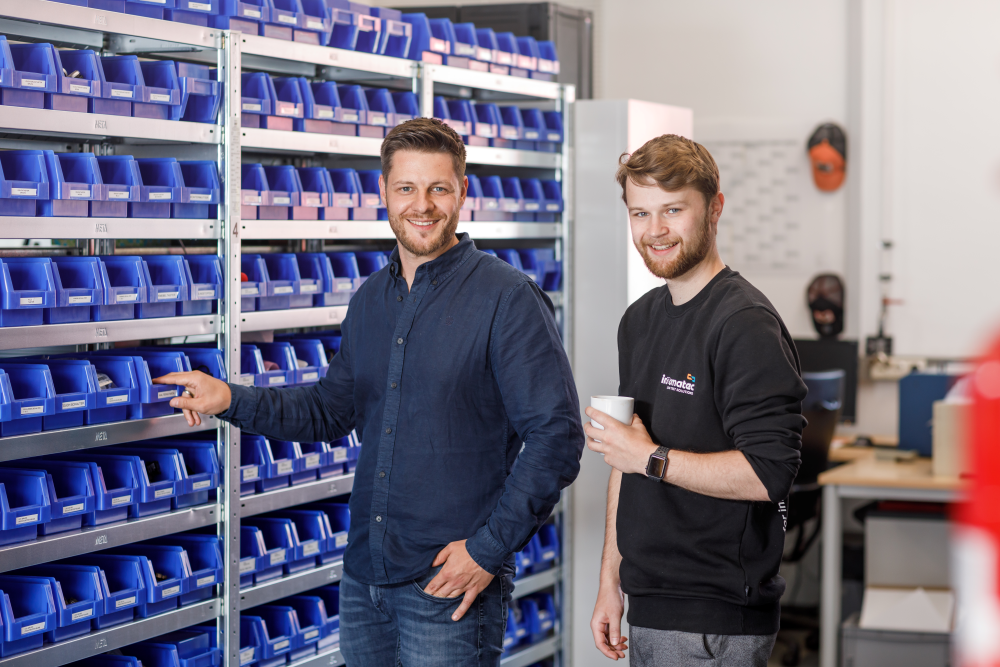 Want to join our team?
We offer exceptional career prospects and the excellent career opportunities of a growing internationally-networked company.
Want to become part of the innomatec team? Check out our current openings.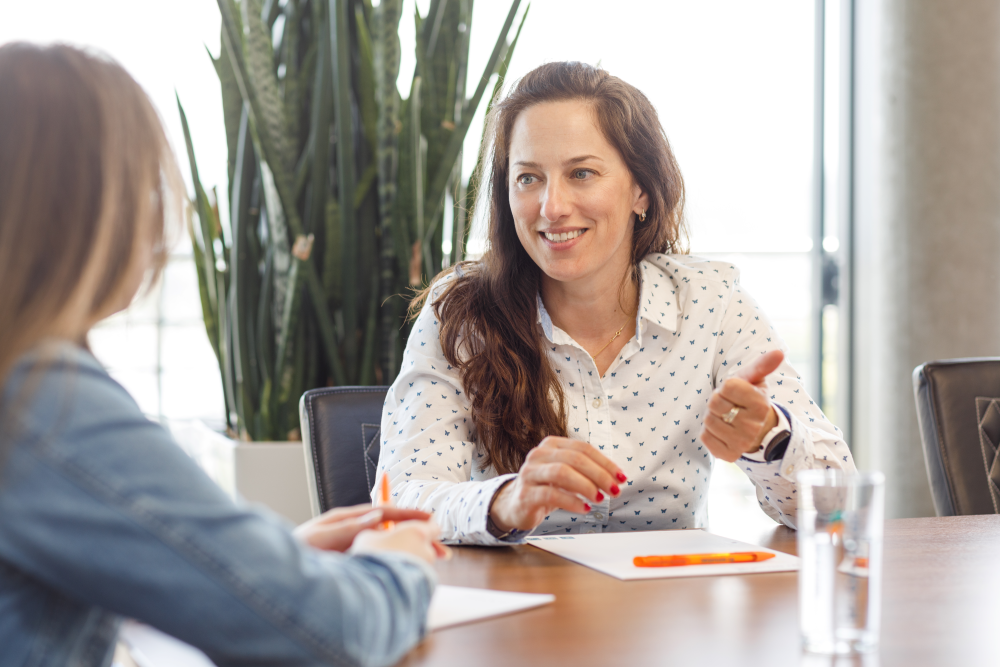 Your career at innomatec
For you to develop professionally, the general conditions should be right: a crisis-proof and long-term job, a pleasant working atmosphere, working in a competent team as well as activities that you enjoy.
At innomatec you have the chance to work in an exciting and varied field of activity of an innovative, internationally operating and market-leading company.
Innovations, creative ideas and varied projects ensure that not every day is like the other and that you come into contact with interesting tasks and people every day.
Praise, recognition, professional and personal advancement as well as mutual respect and appreciation are important components of our principles.
The success of innomatec also depends to a large extent on the ideas of our employees. You get more than "just" a job. You get a workplace where you can fully utilize your abilities.

In addition, we signed the Diversity Charter in August 2019 and are officially committed to more diversity in terms of gender, nationality, sexual orientation, disability, religion or ethnic origin in the workplace.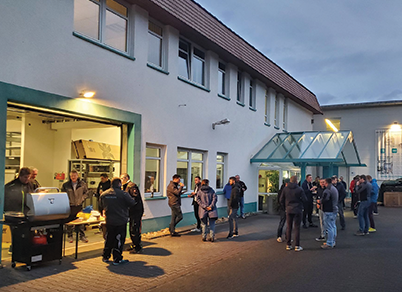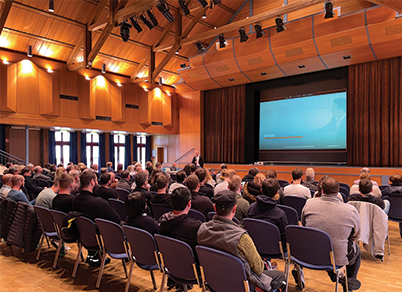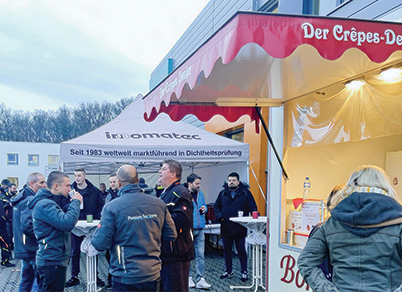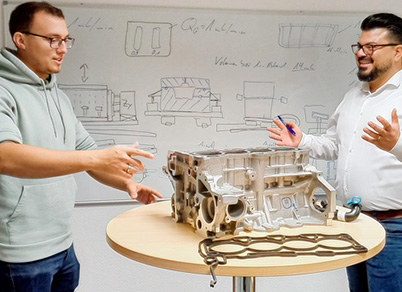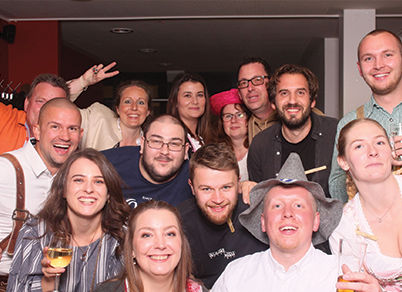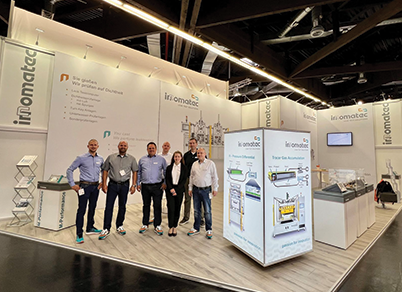 Ways we invest in your success
We are committed to the continuous development of our employees and offer professional development programs.


To make your start at the company more pleasant, we offer new employees with a reliable on-boarding process. This includes internal training on the various areas of responsibility to ensure you are prepared for your day-to-day work. We also will select a suitable mentor for you, who will be available to you for the entire duration of your on-boarding period.
We promote the continuous growth of our employees and offer various paths for professional development for specialist and management careers. Your career goals are discussed in regular discussions and realized through assessments and training opportunities.
Where am I today and where do I want to be in five years? It is important to us not to leave the answers to these questions to chance. We encourage our employees to take the initiative right from the start and to take the shaping of your career into your own hands - after all, you know best where your goals lie. Both junior staff and long-standing experts are developed according to their own professional ideas in coordination with the company's goals. The aim is to place the right employees in the right positions and to promote them continuously and in a goal-oriented manner.
The development of our employees is very important to us, as they are primarily responsible for the success of our company. They have their own contractually agreed as well as annual training budget with us. Therefore, we offer qualification through permanent and individual further education and training opportunities. In this way, the concept of "lifelong learning" takes on great significance. Our employees are individually supported, for example through various training courses, in order to stay up to date both personally and professionally.
A Career at innomatec brings
a world of opportunities

Advantages of working at innomatec
Need more reasons to consider innomatec for your next position? We offer competitive salaries, a range of benefits and much more.
Our flex-time model allows you to have working hours that suit you. For us, the concept of work-life balance is particularly important. Therefore, in addition to a core working time, our employees have the opportunity to flexibly schedule their work themselves.
As an innomatec employee, you are entitled to attractive company social benefits such as:
Generous allowance for old-age provision
Savings through capital-forming benefits
Allowance for expenses and travel costs beyond the legal requirements
Above-average bonuses for work on Saturdays/Sundays/holidays
High-quality work clothing
1000 € voucher for annual further training
Many other advantages
Your creative freedom: we count on your ideas
Strict hierarchies have no place with us. We listen to your ideas and suggestions because we count on your creativity and expertise. We place our trust in you, so you have plenty of room to apply your talent to contribute to the company's, our customers', and your success.
Take a look at our open job opportunities to see where you can use your creativity.