LTC-902
Configurable multi-channel leak test computer
This versatile all-rounder is easy to operate and works quickly, reliably, and with great precision. As a result, the LTC-902 offers flexible application possibilities and thus sets new standards in industrial leak testing and flow measurement. Available in a variety of models, the compact LTC-902 can be easily adapted to individual or industry-specific testing requirements and is suitable for all leak testing methods. Unlike the LTC-802, it can be utilized for single channel applications for high test pressures and/or large volumes, as well as special measurement applications. In addition, special 2- or multi-channel instrument versions are available for autonomous measurement operations.
Flexible leak testing for a wide range of test methods
Easy to configure, easy to operate
Easy integration into your network
Excellent repeatability
Single or multi-channel testing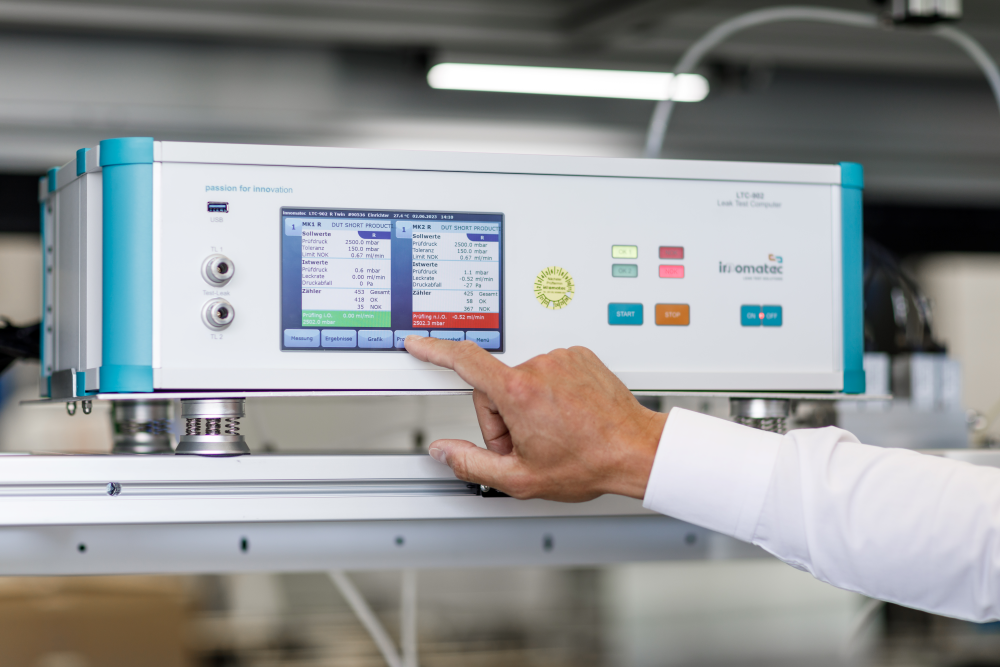 The LTC-902 is a specialist for all cases
The leak test computer has a unique hybrid architecture with multiple interfaces that enables even faster and more reliable measurements. At the same time, it offers outstanding repeatability with optimum ease of use. The LTC-902 is equipped with selected and powerful hardware components. Its ease-of-use is based on familiar, PC-like working standards, allowing for network integration as well as simple database connectivity. In addition, pending test tasks are displayed and managed in a simplified manner.
Learn more about the LTC-902 below or contact us to discuss your leak test application.
Types of Leak Test
The LTC-902 can perform a variety of leak tests using the following test methods:
Key Specifications
The LTC-902 offers the right leak testing solution for any application.
Evaluation of pressure and/or flow
Customized sensors and actuators for any type of application.
The main specifications are listed below. For the complete list of specifications, please register to download the LTC-902 Leak Test Computer brochure.
Test pressure accuracy ± 2 % of control range
Test pressure resolution 1 Pa
Differential pressure sensor resolution 0.01 pa
Flow accuracy ± 2 % of measuring range
Pressure ranges 2 mbar absolute to 500 bar relative
Flow ranges 1 ml/min to 450 l/min (more on request)
Volume ranges 1 ml to >1,000,000 ml
Leak test with the most connectivity options

The LTC-902 offers multiple options for communication with plant systems. Integration with existing IT infrastructure is easy, and data flow can be structured according to plant policies.
Leak-tight communication protocols
The LTC-902 is a networked leak tester and can communicate over a wide range of network protocols used in the automation industry:
Digital IO Control
RS232
PROFINET
PROFIBUS
EtherCAT
EtherNet/IP
DeviceNet
OPC UA
TCP/IP (RawSockets, ZMQ, activeMQ, etc.)
Custom protocols can be implemented quickly by innomatec's team. Results, diagrams and pressure curves are available via WindowsShares or FTP.
Supports common peripherals
The LTC-902's full PC functionality allows it to connect and exchange data with typical peripherals, such as:
Barcode scanners
Part marking systems
Printers
RFID readers
Testing made better and easier
The LTC-902 supports different operating options in order to provide maximum comfort for any requirement:
Resistive touchscreen provides easy controlling with your fingers, even with gloves
Wireless mouse operation
Control via smartphone / tablet (using browser and WiFi)
The menu navigation meets the latest ergonomic requirements and can be controlled easily and intuitively.
Do you need a single channel leak tester?
If you only need one channel for your application, consider the LTC-802, which has many of the same features as the LTC-902.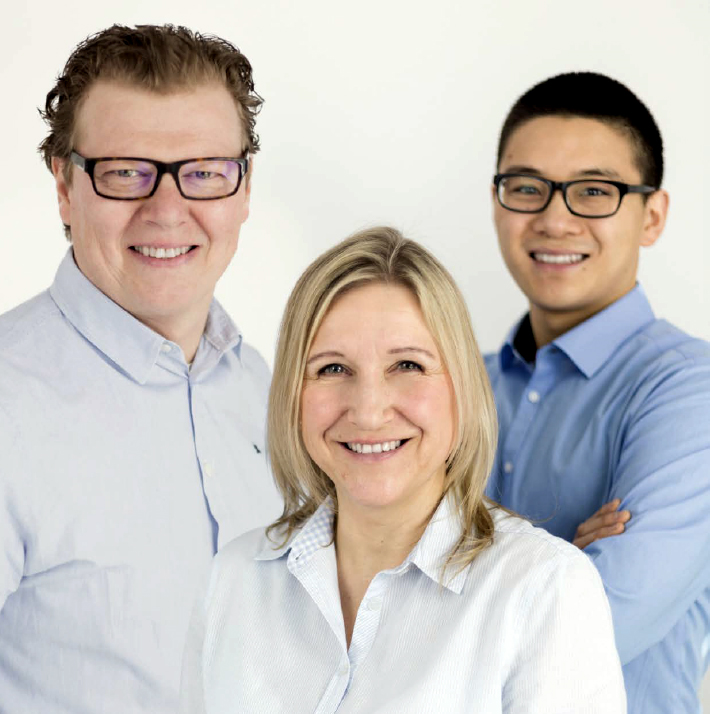 Let's find the right leak tester for your application!
Are you looking for a tester that perfectly fits your needs? Look no further, innomatec is the right place for you. Our experts can help you find the perfect leak testing solution for your requirements, no matter how specific they are. Whether you're looking for a more advanced leak test computer or turnkey test stand, we have you covered. Contact us today to get started!