Fields of application
innomatec's know-how is used in a number of areas including automotive, medicine, valves, domestic appliances, cooling technology and heating as well as in nuclear power stations.
Overall, where products direct or store gases or fluids, or do not allow them to permeate, innomatec Test- und Sonderanlagen GmbH is a well-known and valued partner for undertaking all test tasks.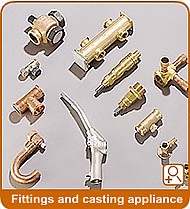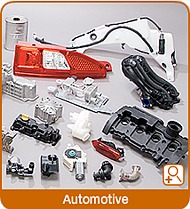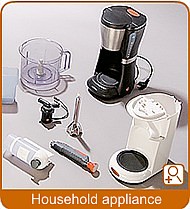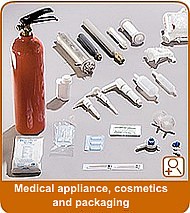 Aluminium housings
Gas fittings
Gas pressure regulators
Fittings
Ball valves
Pipes
Sanitary fittings
Plug/solder connectors
Thermostats
IConcealed fittings
Cover panels
Screw fittings
Regulators
ABS sensors
Pneumatic Seat controls
ABS valves
Pneumatic valves
Airbag igniters
Pumps
Aluminium housings
Relay
Antenna motors
Pipes
Drives
Wiper motors
ASR valves (anti-slip)
Headlight
Headlights
Power steering
Exhaust systems
Sensors
Exhaust manifold
Tanks
Car tyre valves
Door dampers
Batteries
Carburettors
Fuel lines
Central locking
Indicators
Cylinder heads
Brake lines
Heat exchangers
Brake cylinders
Mufflers
Sealing rings
Valve seats
Diesel injection
Thermostats
Pressure regulators
Ejector pumps
Nozzles
Solenoid valves
Ramp injection
Microswitch
Injection valves
Gas compression springs
Window regulatorsPistons
Filter
Compensators
Feeder pumps
Radiators
Gears
Radiator hoses
Gear switches
Radiator caps
Belt tensioners
Clutch masters
Hydraulic valves
Pneumatic seat controls
Catalytic converters
Pneumatic valves
Pistons
Compensators
Radiators
Engine blocks
Air conditioners
Tanks
Boiler
Refrigeration circuit
Coffee machines
Steam appliances
Cooking table
Vacuum cleaner
Cocks
Water cocks
Dish washer
Water meters
Dryer
Watering components
Fridges
Water pump
Filters
Water float
Floats
GAS ramps
Gardening components
Heaters
Hydro-polishing appliances
Irons
Lightning
Mowers
Manifolds
Pipes
Pumps
Leak and functional testing of disposable medical devices
Medical technology manufacturers face unique challenges that other industries do not have. Product failure at medical devices has a direct impact on patient comfort and can even endanger their lives. For this reason, manufacturers must perform extensive quality testing to ensure that products meet stringent federal health and safety criteria.
Complexity of quality testing for medical devices
Disposable medical devices are available in various sizes and often have complex geometries that can make testing difficult. In addition, the extensibility and elasticity of silicone and other commonly used materials for disposable devices also have a negative effect on the test pressure.
To meet these challenges, the entire solution, from the leak test computer to the quick connectors to the sealing tool, must be specifically designed and configured for medical device testing to achieve accurate test results. As a result, in addition to selecting the right test systems, the competence of the solution partner is extremely important.
We, innomatec and our partner Cincinnati Test Systems (CTS), together with Sciemetric and CTS-Schreiner from the Product Integrity division of the TASI Group. What sets us apart from our competitors is our extensive knowledge of medical device testing applications, the high-quality standards of our products and the global support of the delivered solutions.
We understand the stringent guidelines for device testing in the medical industry and offer reliable leak, flow and blockage leak test computers that can be configured to meet your exact requirements. We support you during implementation and accompany you through to validation.
We work confidentially with partners ranging from global players to small, specialized start-up companies. Our team has extensive experience in the testing of disposable medical devices and will work with you to develop an optimal solution for the testing task, tailored to your individual needs.
Contact us to learn more
about our solutions for leak, flow and functional testing and to discuss your specific test criteria.
The following sample video shows how the
Sentinel Blackbelt Pro
Leak Test Computer can be used to meet the stringent requirements of medical bag pressure testing.
Solutions for catheters, bags and other medical devices
We will work with you to find out which equipment and test methods are suitable for your specific requirements. Contact us to discuss your requirements for testing systems for your medical devices.
Non-Compliant Balloon Catheters: Used for stent implantation, PTA/PTCA, dilatation, and more. Test methods vary slightly for stented and non-stented versions, but both can be tested with the same instrument. A leak test computer with a pressure drop method (using air or nitrogen) is usually used for this purpose.
Respiratory Breathing Tubes/Circuits: Often made of corrugated polymer tubing, common variants include single limb, dual limb, coaxial in both heated and non-heated versions. Tubes typically require a positive pressure mass flow leak testing.
Medical Solution, Fluid or Blood Bags: Used for IV/saline, hemodialysis, blood transfer, urinary/waste collection, and more. Bag testing is often performed using pressure drop leak test computers with restraining plates.
Microfluidic Chips: Also known as lab-on-a-chip or microfluidic cartridges. They are used in a variety of biological diagnostic applications, including analytical separation, detection, fluid control (sampling/mixing) and more. They typically require a two-step testing process to detect leaks and possible blockages on each unique microfluidic pathway within each tip.