Leak measurement computer / leak tester
LTC-602
The LTC-602 leak measurement computer/leak tester is the latest top-of-the range model in our successful LTC series of leak testing devices and represents a new leak detection generation of pressure difference measurement devices/flow measuring devices/leak test devices for leak testing and leak detection.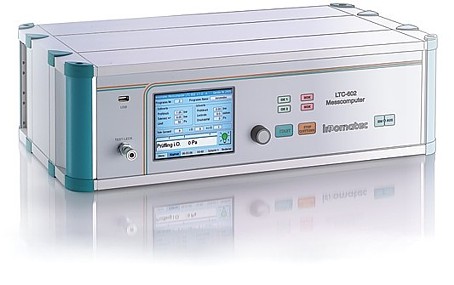 Test pressures - from vacuum to 50 bar positive pressure
Leak rates - for all types of operational thicknesses
Test times - in the millisecond, seconds and minute range
Test volumes - from a few millimetres to 100 litres
Pressure differences - from 0.1 Pa to 5,000 Pa Environmental conditions - with particular
adjustments for a number of industries (temperature etc.)
Innovation for standard and custom solutions
The LTC-602 leak measurement computer/leak tester offers almost infinite possibilities for all types of leak measurement testing.
Standard and custom leak measurement devices, differential pressure measurement devices, devices for measuring the increase in pressure, negative pressure measurement devices as well as single-, multi- and combination-measurement devices from the above measuring procedures. Leak testing of the highest level.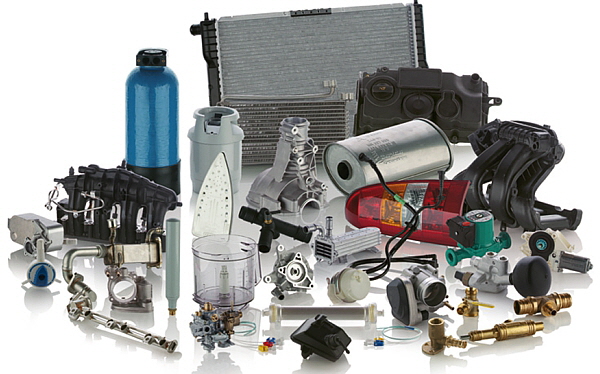 We examine your individual test situation and configure your leak tester to the requirements of the task. As a service we offer trial measurements and initial sample tests in our laboratory.

Industrial leak testing
The large coloured daylight-adapted display provides reliable information every time about measurement outcomes, procedures and test data including historical records. The display and collection of comprehensive statistics and measurement curves is part of the standard features.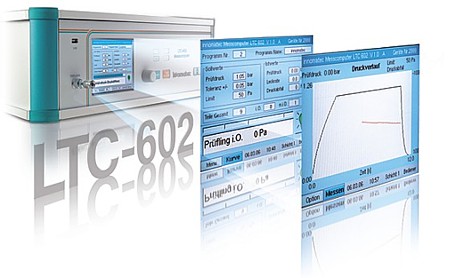 Simple operation
Menu-driven with Windows technology
Fully daylight-compatible TFT display with full graphic capability
Interfaces for PLC and printer networks
Can be upgraded with hard drive and monitor
Individual masks can be configured
Compatible with LTC-601
Full network capability (all Windows network functions) including through integrated FTP server
Connection and operation by remote control or mouse (including wireless mouse) possible
Measurement curve display and analysis
Extremely short test times
Electrical in/outputs for controlling devices
Parameter sets for 100 programmes
Remote maintenance possible
Language can be changed
Data storage/transfer with memory stick
WLAN capable
articularly complex leak and functional test benches require measuring devices with ever more features and test procedures. The LTC-602 leak measurement computer/leak tester is in its element here. With its comprehensive resources for additional measurements, processes and evaluations it provides you with the perfect opportunity to implement specialist solutions easily, quickly and at a cost-effective price.
Specific leak testing tasks are our daily challenge - we look forward to your enquiry.