connec® the quick connector system
You can't get simpler and more cost-effective: Manually plug in the quick connector system or provide pneumatically, pressurise or move toggle lever. A flexible rubber seal fits like a second skin to tubes, connecting pieces, fittings, drill holes and openings. Inside or outside. The test piece is securely sealed off in a flash.
connec® the quick connector system
For all diameters, threads, flanges, hoses and connectors - also available in a number of specific shapes











Testing hollow bodies for impermeability and strength almost always requires elaborate designs to seal the test piece or, as may apply, connect it to the supply system. innomatec has astonishingly simple solutions to achieve this.




Adaptation possibilities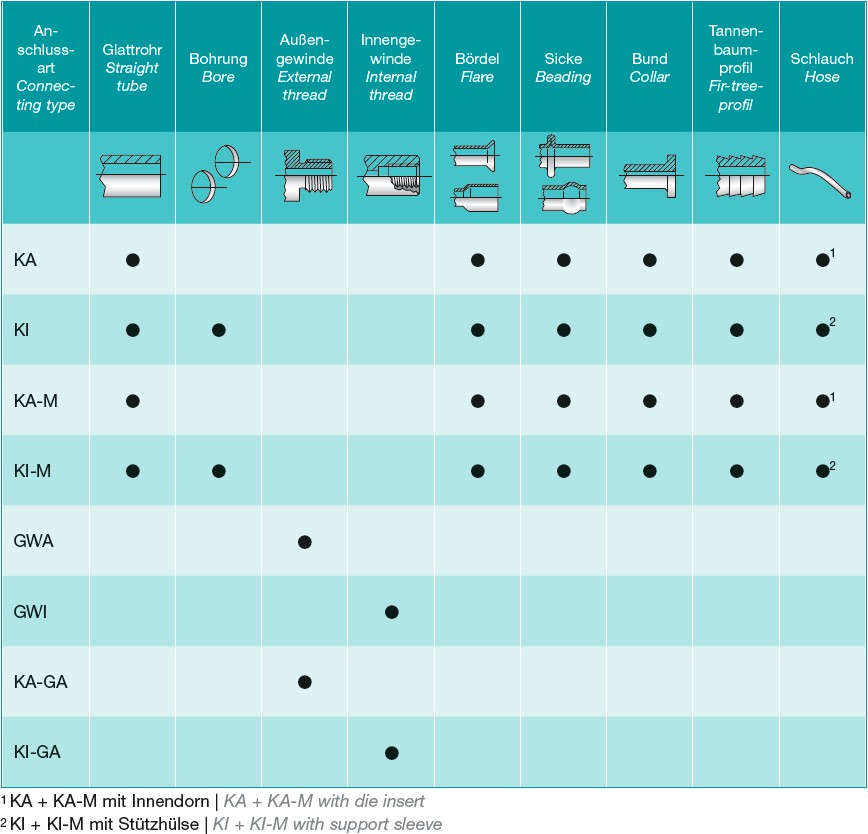 Quick connectors / example of use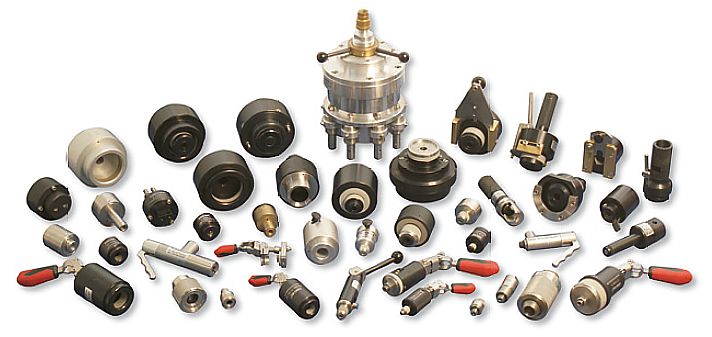 Product-specific interchangeable tools for plastic fuel distributors
Examples of parts tested by innomatec
ABS-sensors
ABS-valves
aerial motors
aerosol pumps
airbag igniters
aluminium casings
ASR-valves (anti slip)
ball valves
batteries
bearings
belt tensioners
brake cylinders
brake lines
car tyre valves
carburettors
casings
catalytic converters
catheter
central locking systems
Clocks
Coffee machines
compensation reservoirs
compensators
compressor
coupling senders
cylinder heads
diesel injection
Door closing retarders
Drink containers
drives
Electric shavers
Electric tooth brushes
engine blocks
exhaust manifolds
exhaust systems
Filler cartridges
Filler tanks
Filter
Fire extinguishers
Fittings
Flash light
Flow heaters
Flush mounted fittings
Gas cookers
Gas fittings
Gas pressure regulators
Gas pressure springs
Gears
Gear levers
Halogen lamps
Headlights
Heat exchangers
Heating coils
Heating regulators
Hot water boilers
Hydraulic valves
Indicators
Injection ramps
Injection valves
Injector
Lambda oxygen sensor
Light barriers
Lighters
Locking caps
Micro switches
Oral irrigator
Petrol lines
Pipes
Piston
Plastic seals
pneum. Sitzsteuerungen
Pneumatikventile
Pumpen
Relais
Rohre
Sanitärarmaturen
Saugstrahlpumpen
Schalldämpfer
Schalter
Scheibenwischermotore
Scheinwerfer
Servolenkungen
Sensoren
Spritzen
Steckverbinder
Tanks
Taschenlampen
Textmarker
Thermometer
Thermoskannen
Thermostate
Toilettendrücker
Toilettenspüler
Türschließverzögerer
Uhren
Unterputzarmaturen
Ventilsitze
Vergaser
Verdichter
Verschlußkappen
Verschraubungen
Vorbrennkammern
Wärmetauscher
Wasserkocher
Zentralverriegelungen
Zylinderköpfe