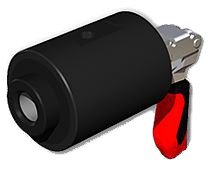 Quick connector system type KA-M
For pressure- and vacuum tests on divers external diameters of components
Use
The innomatec connec ® KA-M type quick connector system seals tubes, connection pieces, hoses and all types of cylindrical bodies and connects them to the desired control system.. Oval, rough and cast surfaces with large sealing surface tolerance are sealed radially.
Function and operation
The innomatec connec ® KA-M type quick connector system can be attached/presented to the test piece manually or with an automatic tool.
The quick connector is pneumatically operated with control air. The seal is completed with a flexible rubber seal. The system is filled or sealed via the test connection. After testing has been completed the control connection is vented, the seal de-pressurised and the connection can be removed/taken away. Depending on the diameter, working pressure or condition of the surface (oily etc.) the connection needs to be fitted with a slide barrier
Sealed system
The innomatec connec ® quick connector system has excellent sealing properties ('helium-tight'). The rubber seal product life is designed to be suitable for series production. Rubber seals are very easy to change without tools.
Special designs
There are a number of special designs of the connection for specific applications with stroke limitation, sliding barriers, support hulls or special seals for specific environmental conditions. The dimensions of the connection can be adapted to the task for specific cases. Also for individual pieces. We look forward to your enquiry. Please use our checklist to do this.
Accessories
We can supply you with the following accessories and parts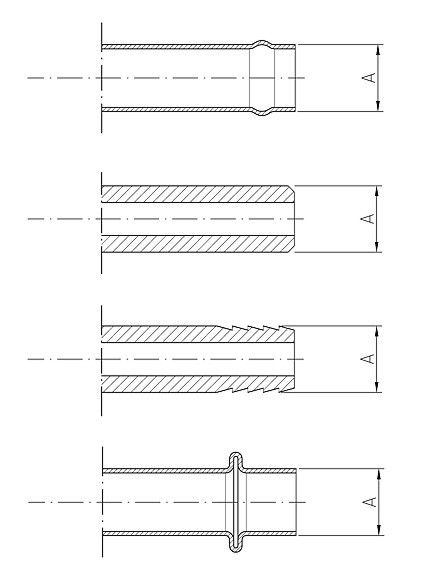 Typical application
Smooth connection pipe
Connection piece with seam
Connection piece with "Christmas tree" profile
Flanged tube
Flanged connecting piece
Technical data
Desings
Standard: Aluminium, anodised
Special: stainless steel, brass, plastic PA
Control pressure
4.0 bar to 8.0 bar
-1 bar to 8.0 bar
The connection must be secured against slipping unless the sealing surfaces are dry.
Operating pressure
Compressed air, helium, water.
Other media on request.
Sealing Diameter
1.0 mm to 300 mm
The rubber seal can accommodate differences in diameter from 2.0 mm to 3.0 mm (diameter-dependent)
Temperatures
10 degrees Celsius to 80 degrees Celsius
Special designs on request
Special rubber seals for use with food and medical applications. Temperature resistance up to 200 degrees Celsius and resistance to aggressive media.
You will find additional information in the corresponding Data sheet
Standard dimensions, type KA-M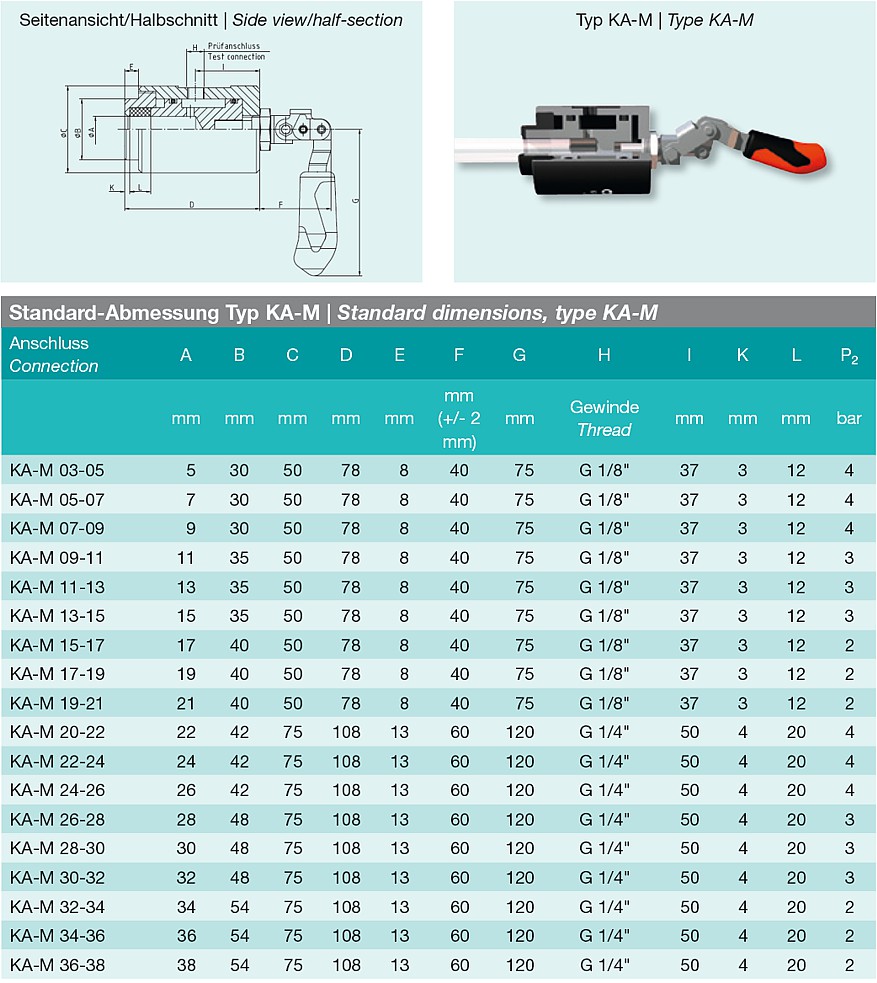 The maximum test pressure can be found in column P2. This is only valid for ideal conditions (sealing surface clean, dry and processed). For higher test pressures or damp/oily surfaces, the quick connector must be secured against slipping.